Soup & Sandwich Special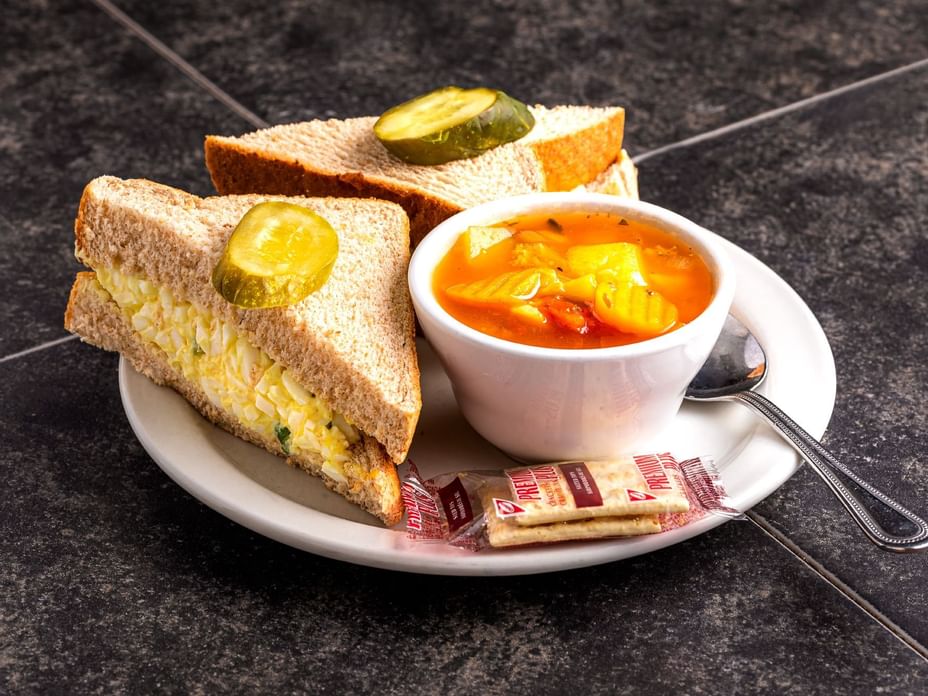 Our Daily Soup and Sandwich Special is available Monday through Friday, 11:00 am to 2:00 pm. For $12.50, enjoy a different sandwich every day and one of our two hearty, in-house made soups. Grab coffee or tea and you've got a meal!
Available in the Odin Room, Hagar's Cafe, The Tap Room Bar + Brewery and The Gravity Lounge Monday through Saturday.